Australian Idol Stan Walker shows soul to sing for charity

Australian Idol winner Stan Walker performs. PICTURE: JOHN APPLEYARD

SOUL singer and Australian Idol winner Stan Walker helped generate sponsorship for 500 children through his Compassion Day performance in Parramatta.

Last Thursday, Sydney radio station Hope 103.2 broadcast live from the event with calls for listeners to ring in and sponsor Kenyan children.

Parramatta Lord Mayor Paul Garrard and V8 Supercar driver Andrew Fisher also took part in the broadcast.

As a Compassion Australia supporter, Walker recently visited the children who had been affected by the earthquake in Haiti.

``You see it on TV but don't realise how real it is,'' he said.

The Rydalmere-based charity works with 1.1 million children in 26 nations, helping release them from poverty through child sponsorship, university scholarships and babies at risk programs.

Compassion Australia's Mel Carswell said Thursday's event was part of an annual radio-o-thon which aimed to get 1600 children sponsored in 16 hours, with the help of 41 radio stations across the nation.

``This year's focus is kids in Kenya,'' she said.
follow this link to see pics of parramatta peformance...there's Nathan too!
http://parramatta-advertiser.whereilive.com.au/photos/gallery/australian-idol-winner-stan-walker-performs-in-parramatta/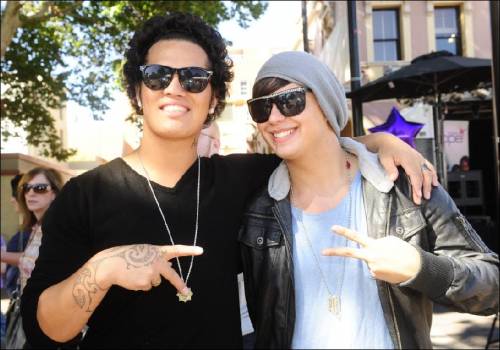 credit source:
http://parramatta-advertiser.whereilive.com.au/news/story/photos-australian-idol-stan-walker-shows-soul-to-sing-for-charity/