As Sony Foundation Ambassador Stan made a video to advertise the latest campaign:
'YOU CAN'
He is urging all of us to contribute.
follow the link to see the video
http://www.facebook.com/video/video.php?v=342319251973
For those who don't have Facebook here are some pics taken from the 'YOU CAN' campaign fan page and info about Sony Foundation and its campaigns.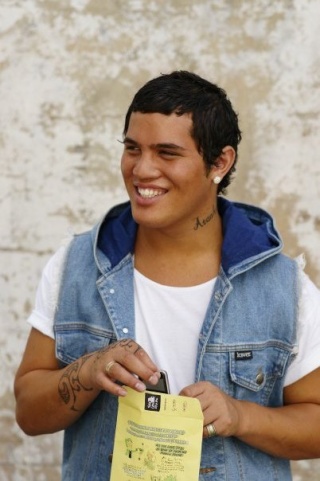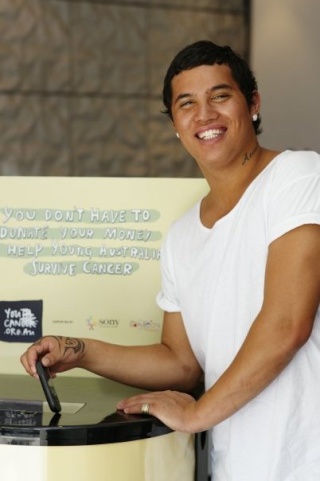 with the 'CanTeen Team'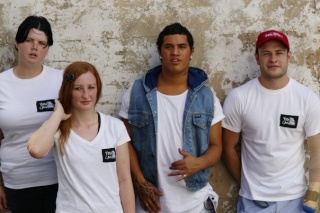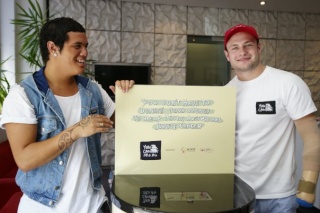 The charity raises money for parts of the community in need. Its current focus is building specialised cancer wards for young people aged 15 to 30.It's a cause close to Stan's heart, as his family has a tragic history of battling the disease.
"Out of my grandmother's 22 children, 18 have died from cancer. My cousin passed away from cancer last year, he was only 17. It was heartbreaking and the fact he was sharing a ward with old people made it worse," he explained. "I feel privileged to be able to support the Sony Foundation in this important campaign."
Sony Foundation's YOU CAN campaign is raising funds to build youth cancer centres right around Australia. YOU CAN help. All you need to do is dig up that old mobile phone in your bottom drawer. That's right, all we want is your rubbish! We'll recycle that old mobile phone and generate funds for the YOU CAN campaign.
For more info visit
http://youcan.org.au/
or e-mail
info@sonyfoundation.org.au
We are so proud of you Stan
I will contribute 1 or 2 mobiles... not sure what's in that drawer of mine hahaha....
how many will you guys contribute?
credit sources:
http://www.facebook.com/youcan
http://crushable.com/entertainment/stan-walker-supports-sony-foundations-cancer-charity-efforts/
http://www.sonyfoundation.org.au/news.php